Muktinath Tour Package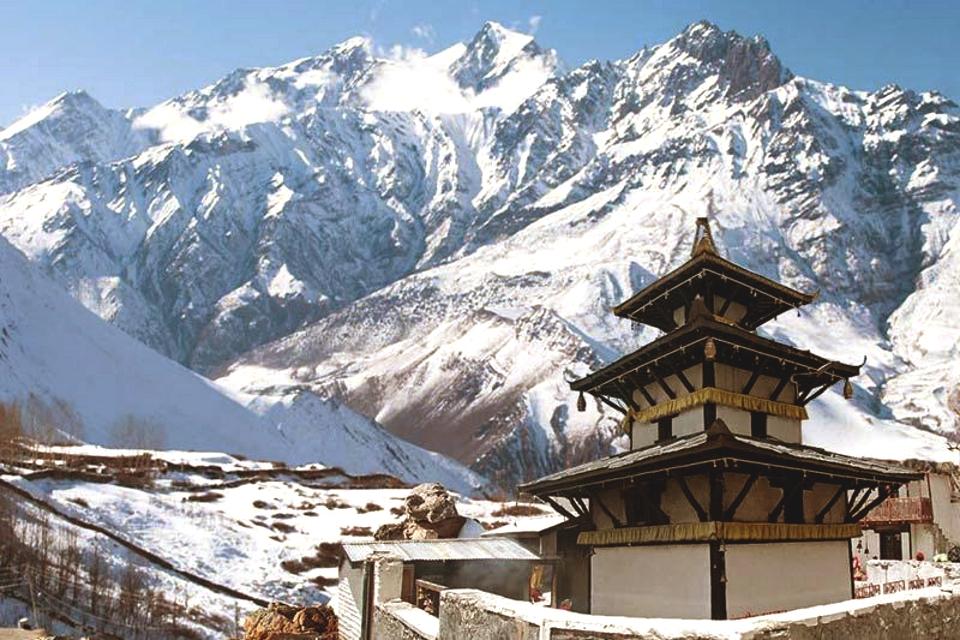 Muktinath word is derived from Mukti and Nath. "Mukti" means "Salvation or Nirvana" and "Nath" means "God or Master". Mukti Holds great significance for all spiritual people in the south Asian sub-continent. Muktinath this Sanskrit name itself has religious overtone and a sort of emotional ring to it for the devout Hindus. The name is a synthesis of two words - (the provider of salvation) has been one such holy site, where thousands of devotees flock for attaining the much sought after moksha (Freedom) from the cycle of birth and rebirth. It is an ardent wish or a dream if you may say, of every Hindu to get Mukti-Nirvana from this cycle taking births over and over again. It is a belief of the Hindus that this world is "MAYA" (an illusion) and the earliest one gets out of it the better and a visit to Muktinath will help them achieve that goal. Since then it called Muktinath. The Hindus call it Muktichhetra (place of salvation) is one of the four religious sites. Many Shaligrams (Ammonite) found during Muktinath Yatra over here are considered by Hindu as an incarnation of Lord Vishnu and worship them. According to Hindu Myth lord Vishnu turned into Shaligram because of Brinda's Curse. Muktinath Temple is opened throughout the year but especially in Rishitarpani, Ram Navami, and Bijay Dashami thousands of pilgrims gather here to celebrate the festival.
Best Season for Muktinath Yatra:
March, April, May, September (mid), October, November, and December are considered as the best time to visit Muktinath Temple. During these months the weather used to be clear all day and snow-capped mountains will be welcoming you with a big smile.
Muktinath Travel Permits:
Before beginning your journey from Pokhara to Muktinath by road, trek, or by flight, you shall require collecting two permits. They are:
Annapurna Conservation Area Project Permit (ACAP): This permit can be collected from Nepal Tourism Board located at Bhrikuti Mandap, Kathmandu or at Pokhara. For ACAP permit 2 passport size photograph and passport/PAN card photocopy are required. ACAP fee is included in the tour cost.
Trekker's Information Management System Permit (TIMS). This permit can be collected from TAAN located at Saatghumti, Thamel, and another at Mali Gaun, Kathmandu, or at Pokhara.
Attraction
Mukti Kunda: Two holy water ponds known as "Laxmi Saraswati Kunda" located in front of the temple. Taking the plunge here is believed to rinse away your sin.
Mukti Dhara: 108 waterspouts (Bull-headed shape) in the backyard of this temple where holy water (chill) from Gandaki River flows continuously. Taking bath under all these 108 Muktidhara is believed to bring salvation.
Jwala Mai Temple: Continuously burning holy flame from a rock located inside Dhola Mebar Gompa is just five minutes' walking distance, situated in the south region of the temple.
Mharme Lha Khang Gompa: Monastery located in the north region of the temple is dedicated to Guru Rimpoche also known as Padmasambhava.
Swaminarayan: Satguru of Sabij Yoga.
Shaligram: Fossils of the Jurassic park age that is found in the Kali Gandaki River. This black stone is the symbol of Lord Vishnu and kept in the prayer room in the home.
Muktinath Temple to reopen for devotees from Jan 5
---
The Temple, which remains closed for months due to the COVID-19 pandemic, is being reopened for visitors from Tuesday 5 Jan 2021, according to Mustang's Industry and Commerce Association.The District Administration Office of Mustang decided to reopen the Temple – one of the main tourist hubs in the district – following heavy pressure from Hotel entrepreneurs. Muktinath Temple attracts thousands of domestic and international tourists annually.
Take a Look at Our
SPECIAL MUKTINATH TEMPLE TOUR PACKAGE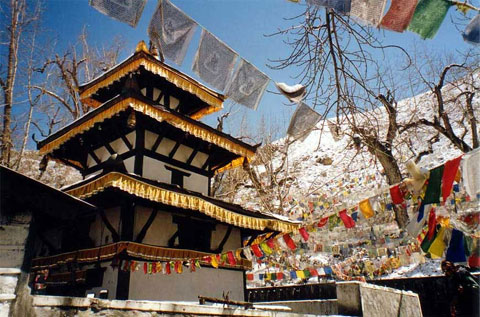 POKHARA TO MUKTINATH TOUR BY TAXI
1 Night - 2 Days
---
Pokhara - Jomsom(Muktinath Temple)
---
KATHMANDU POKHARA & MUKTINATH TOUR
4 Night - 5 Days
---
Kathmandu - Pokhara - Muktinath Temple
---
Other Popular Destinations in Nepal
For a Trip to Muktinath Temple kindly requests you to read the terms and conditions thoroughly.
CONTACT US
WE WOULD LOVE TO TALK ABOUT YOU HOLIDAY PLAN. FOR A BOOKING OR ANY INQUIRY FEEL FREE TO CONTACT US AT 24*7
---